The Complete Men's Shoes Buying Guide
Nowadays, with the development of fashion world, the styles of men shoes also come in many kinds available on the market. Although the multi-billion dollar industry of famous accessories, clothing, and shoes has asserted, the comfort and style of footwear are also very important. Thus, in the rest of this post, I will show you some kinds of men's shoes: sneakers, running shoes, dress shoes or boots for working, hiking, and winter seasons. Whether you go to the stores for shopping or purchase online, keep in mind the following considerations: which functions your shoes have to have for meeting the using demands as well as which style as desired.
Athletic Shoes:
In the early 1900s, these Athletic Shoes have been manufactured including the shoe lines: Spalding basketball shoes or Converse All Stars dating back more a hundred years. Since then, there are appearances of a wide range of brands on the market specializing athletic shoes. Sneakers and running shoes are 2 different kinds of the men's athletic shoes.
• Running Shoes:
What kinds of shoes a man should choose to depend on his amount of running as long as they can offer the best support and comfort. To buy the best and most suitable running shoes, you can go to the store to get the help from employees. Their knowledge is enough to find out an appropriate product to your using demands, running style as well as your body kind. Yet, it is easier and more convenient to buy ones on the Internet.
To know which brand works best, it's very important to consider the following features: arch, size, and shape of your feet.
According to suggestions from running experts, the selected shoes had better be a half size bigger than the size of typical shoe. That's because human's feet always tend to swell whilst running so the extra room is a must-have.
As I said easier, running style is also a feature to consider so let you try on some pairs and take a jog around there or on a treadmill. I used to try and it's really useful. It's essential because the feet of a few runners might supinate (roll inward or outward) and overpronate whilst running. When you have determined this information, you have to also take a note of your running plan while selecting a pair of shoes such as the distance covered your kinds of terrains or surfaces, the kind of running (racing, casual). Finally, once you have all important details, you can opt for a suitable brand shoe.
• Sneakers:
Rather than the running shoes, if you choose a sneaker, it will be more versatile even be able to worn for not only casual wear but also exercise. For example, you are able to opt for the famous Nike sneaker contains Nike air technology in its sole. Other very popular brands of sneakers have been endorsed by several celebrities including rapper Jay-Z, Michael Cooper, and Charles Barkley. Most of them have a capacity of being worn to go out a night or the gym.
The popular Nike Air Jordan sneaker is another example. It is versatile enough to be worn when you hang out with your friends or on a basketball court. Do you know Michael Jordan – a legendary basketball in 1985? The Air Jordans brand is his option. This is popular for both adults and youth. Besides the strong presence of Nike, you can also consider other brands such as Adidas Top Ten, Chuck Taylors and Vans
Boots:
Depend on your kinds of activities, men's boots come in a lot of different styles. Dating back centuries, men have used boots. They were invested very much to produce the stylish and durable items for their consumers. Below are boots' different kinds: work, hiking and winter boots.
1. Winter Boots: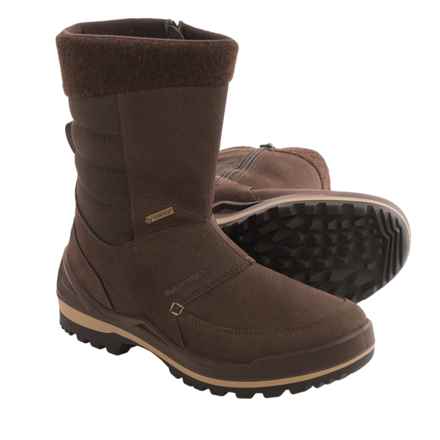 It's pretty important and essential for people living in snowy and cold areas or having the long winter months to buy the firm winter boots. The first consideration must be seam-sealed waterproof protection so that make sure that there aren't any chances of being wet from natural conditions: rain, ice, and snow. Moreover, a good pair of winter boots must have a high capacity of insulation, in particular, it's more necessary for people who live or travel to areas with temperature may drop below 0 degrees Fahrenheit. It's best to utilize the high winter boots for protecting your feet away from water and snow even it can keep warm and nice your feet.
2. Hiking Boots:
This is the most popular style of men's shoes. There are many customers select a pair of hiking boots whether or not they will hike. The design of this style includes a pretty firm sole that has a capacity of lasting against the rugged and tough hiking terrains. Each type can provide a different level of strength and protection against hard surfaces and terrains so you ought to consider this while selecting. In particular, you must know your foot's shape because the hiking boots' design will suit various shapes of the foot. Other considerations include Gore-Tex for waterproof protection, ankle support, and insulation.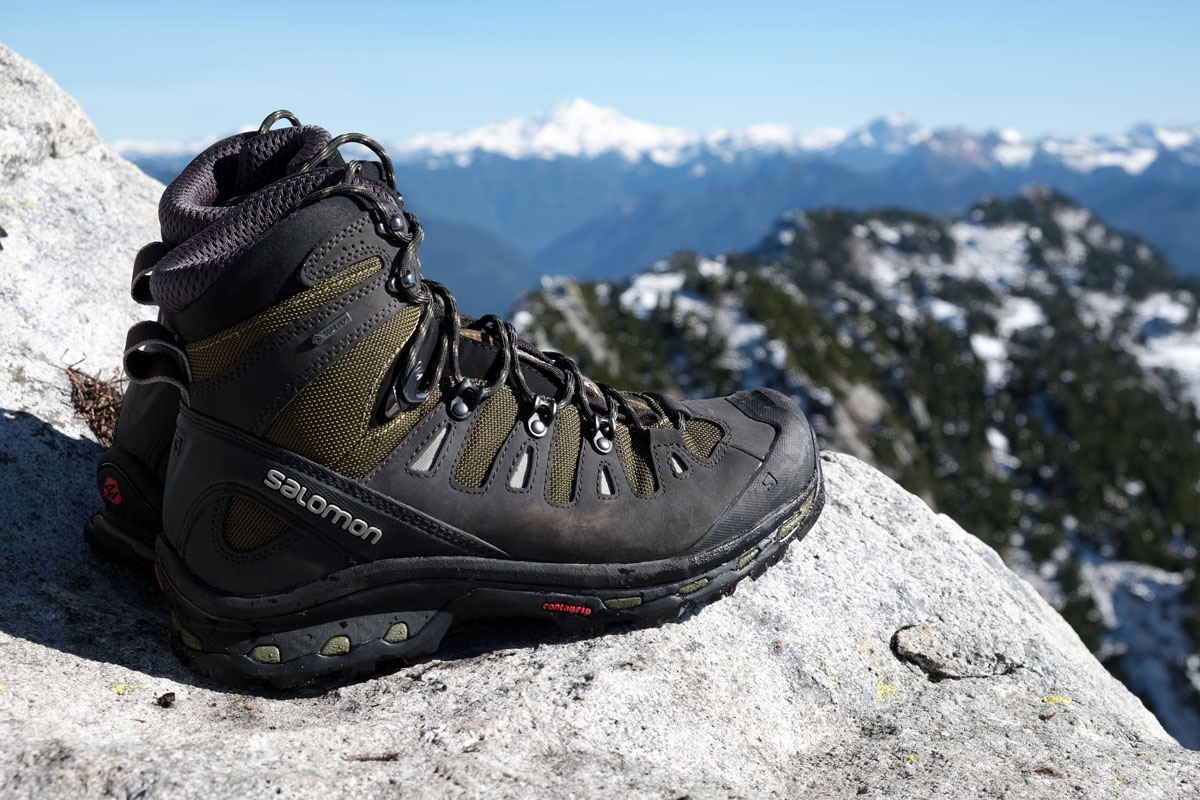 3. Work Boots:
These work boots are designed for employees who need to keep their feet away outside conditions, injuries or weather. If you need one, let you choose a pair made from full-grain leather (a very protective and durable material). Are you working in construction or industrial jobs? Take it, if you do. In case you have to work outdoor, the selected material should be well insulated and waterproof due to the cold temperatures outside.
Normally, men will use these to work all day so a durable and comfortable pair is a must-have. To purchase the most appropriate one, consider the following features:
Strong outsoles
Removable insoles
Cushioned footbeds
Shock-absorbing pads
Thanks to these, your body will be supported even it helps you decrease your possible pains and tired muscles in back, feet and legs when you work. Depend on each one, some may need extra features such as puncture protection, electrical hazard resistance, and steel toes.